If I punched someone in the face every time I wanted to, my knuckles would now be putty.  So I owe much gratitude to my guardian angels for restraining me—most times anyway—because only they have the power to keep peace in my heart when a fist to the face will do.  But today I'm going to talk about a time when I wanted to punch someone and didn't rather than the time I wanted to and did.  I have already told that story here The Earrings Are Off
My most recent punch-provoking incident started the day my tenant came at me with a bat when I refused to leave my house at her command.  I didn't quite know what to make of this seething madwoman coming after me, screaming, "You better git outta my house right now!  Git out!"  But when she dropped the bat and started yanking me toward the door, I wanted to draw back and punch her in the face right then and there; and not just one punch, either.  It was only my desire to remain on freedom's side of bars that kept my fists from delivering her due justice.  I knew if I had given her what she deserved, I'd be the one thrown in jail because I was the one who was considered the trespasser when my dead-beat-tenant denied to the responding officers that we had a roommate agreement.
By June of 2011, my tenant and I had known each other for 14 years; and because of our friendship, I let her move into my house in Georgia for less than my monthly house note because that was all she could afford.  I agreed to pay the balance, even though I lived in California; but I reserved for myself the option to return to my home if the need for temporary residence ever arose.  That's how close our bond in friendship was.  But since I didn't have the addendum to the lease in hand to prove she was lying, I was advised to stay away from my house for the remainder of her tenancy and to take the legal route to have her evicted, which the officers assured would be a swift process if I could get the eviction notice signed by a judge and delivered to my tenant that very day.  So I set out to do just that.
My original plan was to be in town for just a few days to help my "friend" with her move and to prepare my house for my incoming tenant.  But when things spiraled out of control on my first day in town, I had to prolong my trip indefinitely, even though I had no money for lodging and had made no prior plans to stay anywhere other than my own house for those three days.  With these new developments, I now had to find somewhere else to sleep before nightfall.  Lucky for me, one of my guardian angels stepped in and devised a last-minute plan.  My neighbor from across the street, after hearing my plight, had kindly offered his home for the night.  But turns out,  it was the angel who loves practical jokes and has a sense of humor as sarcastic as my own.  
This knight of mine rode in on a tractor mower wearing a coat of rusted armor; and when he offered his bed, he neglected to tell me that he'd be climbing in with me.  But all's well that ends well, and I'm pleased to announce that my neighbor was as much a gentleman as a dirty old man can be under the circumstances.  I was able to protect my honor that night without once having to punch him in the face.
As I prepared to leave bright and early the next morning, I politely declined his offer to stay at his home for as long as I needed.  His king size bed wasn't big enough for the both of us—even though we both are just under five feet three, weighing no more 200 pounds together.  I couldn't fathom another night of footsies with him.  I decided it would be best to take on the additional expense of a trip to North Carolina to stay with my son and his family until I needed to return for my two scheduled court dates: One for the assault and the other for the eviction.  Before this month-long ordeal had ended, I lost my job, my apartment in California, and my $2,000 rental deposit for terminating my lease early.
This nightmare in Mayberry could have been avoided if my tenant had not been so self-absorbed.  Her story this time was, "I just got my first paycheck after my maternity leave.  I got behind on everything.  I had all your money; but when I deposited my check in the bank, the bank took it, talkin' 'bout I owed them for something.  But don't worry; I'm working to get all your money, Ma'nae'.  Just hold on; I promise I will pay you every penny as soon as I can."  I didn't doubt that she would pay me when she could, but this was no longer a matter of just letting her catch up again.  She was going into her second three-month period of nonpayment, straining me to the core financially; and she simply failed to grasp the unsustainable burden she placed on me.  When I could bear no more of the financial strain, I told her she would have to move and she flipped out.  It didn't matter to her that I could no longer afford the bare essentials in my own life; and it seemed perfectly natural to her that her problem should be my problem while mine should just be moot.  When I made it clear that I was  not willing to lose my house or break my back with all this backward bending on her behalf, all the generosity I had shown her through the years were instantly erased from her memory; and I learned the hard way that she was never my friend.
But as much as I wanted to punch my dead-beat tenant in the face that day, I had forgotten all about her by the time the encounter with my next foe ended.  This new antagonist can best be described as a cross between Deputy Barney Fife and General Robert E. Lee.  I was already angry, visibly distraught, and somewhat disheveled when I ventured into the Clayton County Sheriff's Department to file my complaint that morning; but this buffoon of a public servant greeted me with so much contempt, he took my anger to a whole new level.  Not knowing whether or not I had just been robbed or perhaps suffered some other unimaginable catastrophe, he simply refused to give a hoot and would not allow me to string together half a sentence before interrupting me to ask if I had a "tay-shut."  
My confused expression told him I didn't have a clue what he was asking, so he pointed to his upper sleeve, indicating (at least I thought) that I needed sleeves before I could enter the station.  He then repeated his command, "Tay-shut.  Ya need ta put on a tay-shut."  I tried to explain to Deputy Fife that I had just arrived in town and didn't have….  But again he interrupted, without an ounce of empathy, and repeated what apparently was his daily mantra, "Ma'am, ya kain't come in here 'til you au properly dressed.  Ya nade ta put on uh tay-shut."
It was early summer and I knew it would be hot in Georgia, so I packed just a few items that would be suitable for the expected hot weather.  And when I arrived in town that morning, I was dressed for 90-degrees in the shade.  Plus, I never expected to have to pay a visit to the Sheriff's Department, so I didn't think to pack for such an occasion.  But it was clear to me by his tone, if I wanted his help I would have to follow the rules, no matter how silly I thought they were.  So to keep from killing him with the deadly glare that had made its way up to my eyeballs, I abruptly turned on my heels and headed back to my car, which was in the courthouse parking lot at least 100 yards away from where I stood.  Reaching my rental car hot and frustrated, I snatched open the trunk and started ruffling through the contents of my luggage looking for something more suitable for the bully behind the desk.  But having packed so lightly for my intended grunge work, all I had in my luggage were a few sleeveless tops and a couple pairs of jeans.
I was relieved when I finally spotted an item I thought would be acceptable attire for the deputy, so I grabbed the sweater that I had worn on the plane and quickly made my 100-yard dash back to the Sheriff's office, purposely waiting until I reached the door before putting on my sweater in the unbearable heat.  But this time, before I could even set both feet in the door or pull my sweater comfortably over my shoulder, Deputy Fife reverted back to General Lee,
snarling with obvious impatience for having to thrice repeat his command, "Ma'am, ya nade ta put on uh tay-shut!" To which I replied, "Oh, I thought I just needed sleeves."  "No, ya nade uh tay-shut … a tay-shut!"  By this time I was not only confused but completely frustrated by his refusal to relent on this ridiculous rule, so I attempted to explain my plight:  "I just need to…" But before I could finish my sentence, he gave me a look that said he was not going to repeat himself again!
Unable to hide my rage,
 I countered his insolence with a jeer of my own and asked where I might find the nearest store to purchase this Tay-Shirt!  I made a mental note of his vague directions before  heading out on my fourth trek across the football field; this time to go in search of the Dollar General, which he said was just a couple miles down the road on Tara Boulevard.
Not really knowing which direction to take once on Tara, I made a U-turn at the first light since I recalled seeing only trees for several miles in the other direction.  And as soon as I completed my turn to head the other way, I spotted a squad car sitting in wait and immediately broke into a nervous sweat.  It was a perfectly legal U-turn but it was beginning to feel like I had stepped into the Twilight Zone, so I didn't know what hell I might face next.  Would I be fined or, worse yet, tasered for driving without a Tay Shut?  But within minutes I was pulling into the parking lot of a Dollar General, relieved to see no flashing lights pulling up behind me.  I parked my car and ran inside, quickly scanning the isles for any kind of clothing they might have.  Once I found what I was looking for, I paid the five dollars, jumped back in my car, and headed back to the Sheriff's Department to finish my business.
When I pulled into the courthouse parking lot this time, I drove around to see if I could park anywhere closer to the door, but that spot didn't exist so I parked in the next available space, took the shirt out of the bag, scoffed at the four dollar mark up, then slipped the hideous thing over my cute little Muscle Beach tee.  I glanced in the mirror before exiting the car and tried to soften the wrinkle that had deepened between my brows.  Now properly dressed but no less angry, I embarked on my fifth 100-yard dash in search of justice.  Once inside, I was FINALLY allowed to ask the one question I had been trying to ask all afternoon: "Where do I have to go to file this eviction notice?"  Man! I didn't even have to come inside for that question; and he would have known that if he had just let me finish my sentence in the first place.  I wanted to punch that fool in the face so hard.  Ooh-wee, you just don't know!  And if the ferocity of my punch came anywhere near my level of my frustration, both he and my tenant would have felt that punch all at once.  And the real killer… I can't even say this was the worst of it because this day's events were only the beginning of the drama that was heaped upon me that summer in Mayberry's very own Twilight Zone.

tearoomdiaries.com | Promote Your Page Too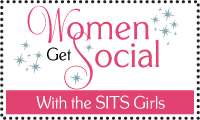 .